Joined

Jul 10, 2016
Messages

1,655
Points

338
Since Mussolini insisted upon joining Hitler's invasion of the Soviet Union, patriotic posters like these were printed to bolster public support of the Italian expedition. Of course, Italians fought well enough but were unable to defeat "General Winter". Only a small percentage of the ill-fated Italian force survived to return home.
I got these from a Russian site but am not able to completely translate the Italian captions. All relate to figting in Russia and along the Don River.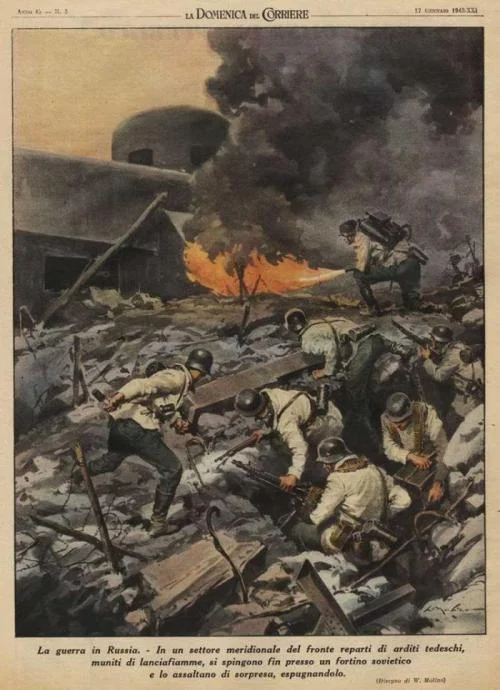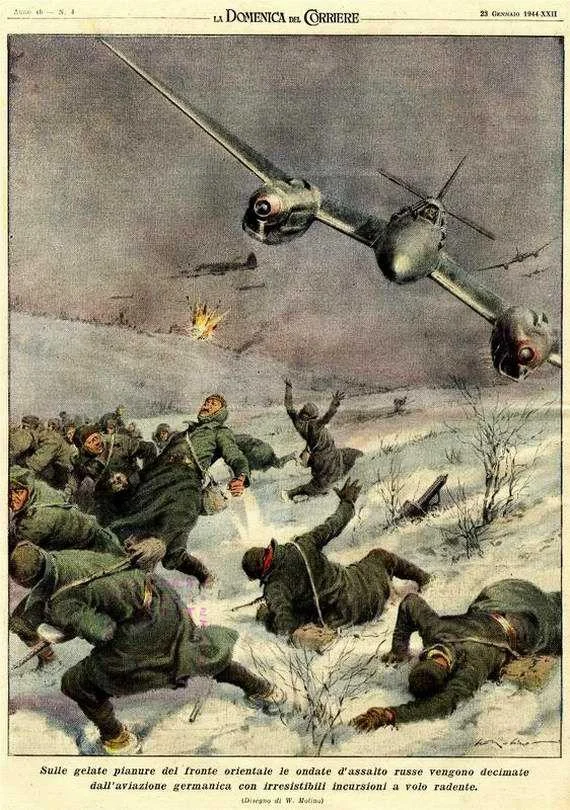 Fighting near Lake Ladoga, I believe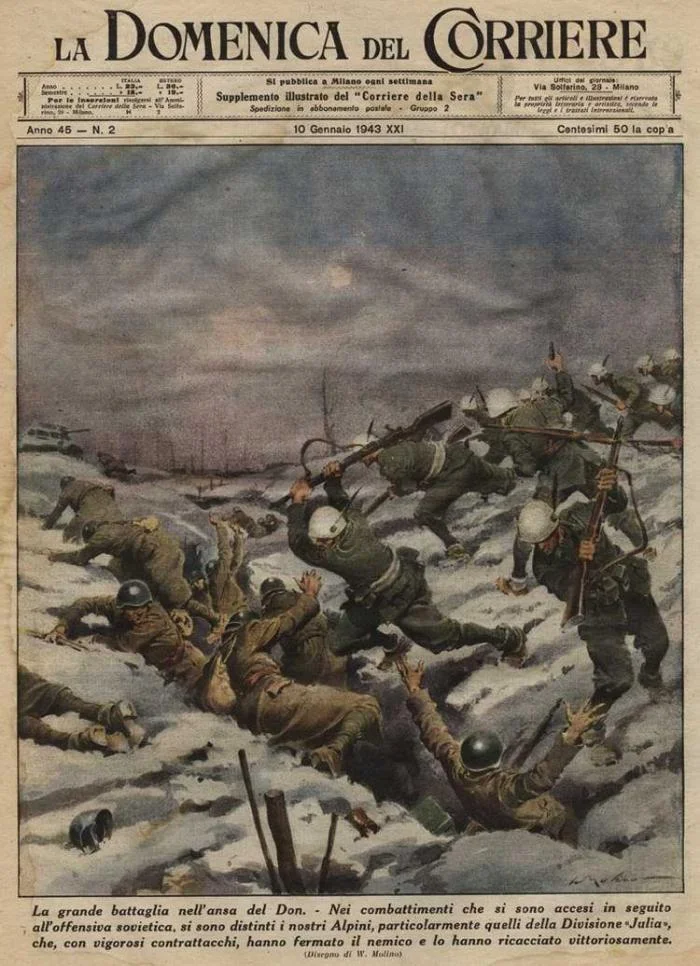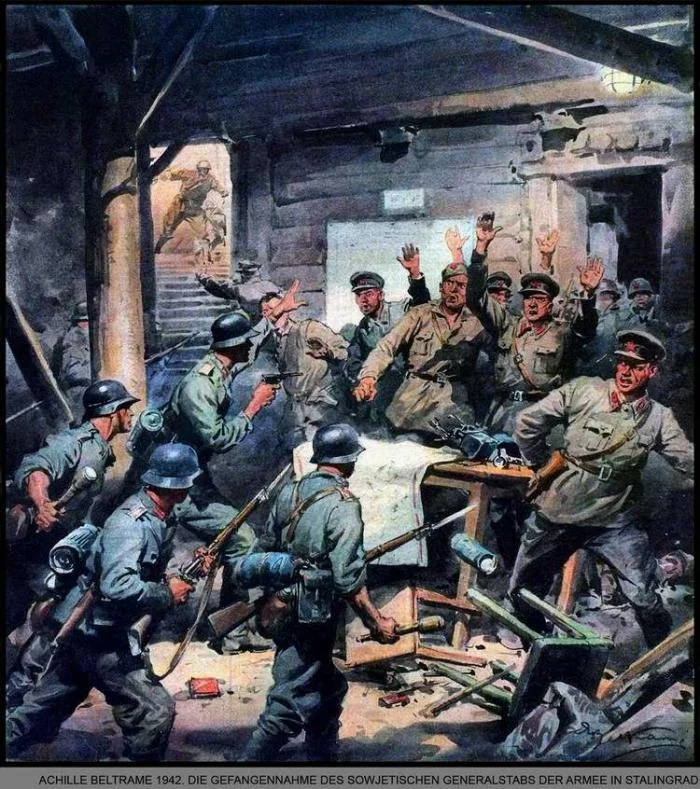 This was the last cavalry charge of WW2. Italian cavalry won the day. When weather turned cold and supplies were short, all the horses were eaten by starving soldiers.