Joined

Jul 10, 2016
Messages

1,657
Points

338
Believing Hitler's army would quickly defeat the Soviet Union, Mussolini hoped to share in the resources gained. Long story short, he sent what would be called the Italian 8th Army comprised of about 235,000 men. Logistics planning was horrible with troops having little in the way of winter clothing. Additionally, Italian L6/40 light tanks and 47mm anti tank guns stood little chance against Soviet armor. In the end, almost 125,000 Italians were killed, wounded or unable to fight due to severe frostbite.
Having few trucks or gasoline for them, Italians relied heavily on mules for transporting supplies
Passing in review at double quick march
Captured Soviet T-34/76
Inspection
T-34/76 with Italian markings
Fighting "General Winter"
Italians and Germans await a Soviet assault
Most of Italy's four-legged transport were eaten during the bitterly cold winter
Endless marching across the vast steppe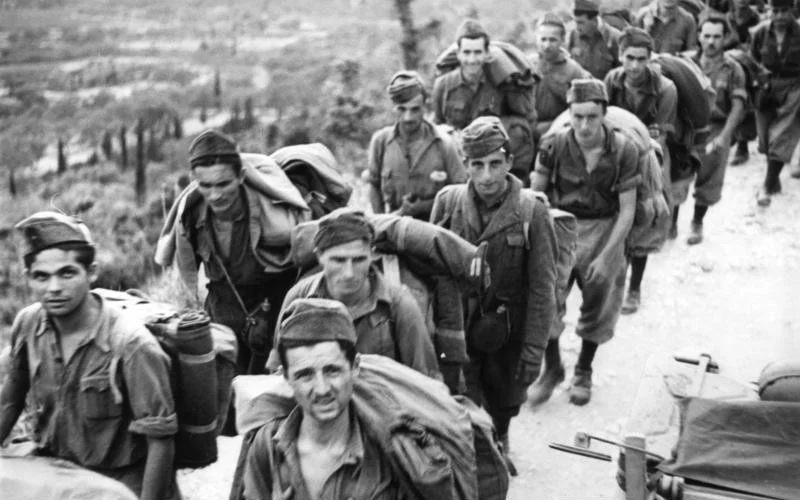 Soldiers with black rooster tail feathers are elite Bersaglierie
This soldier is a chaplain who joined in the fighting. Notice he carries a Beretta SMG
Conversation with Ukrainian locals - possibly trying to barter for food
Early in the campaign, Hitler and Mussolini view the advance