Joined

Jul 10, 2016
Messages

1,655
Points

338
I found these in an old post on my site. I believe they'll get a lot more views here.
Italian native levies - part of Italy's native police force in Africa
"Black shirts" They hold Beretta SMGs but carry Carcano ammunition, so this could well be a posed photo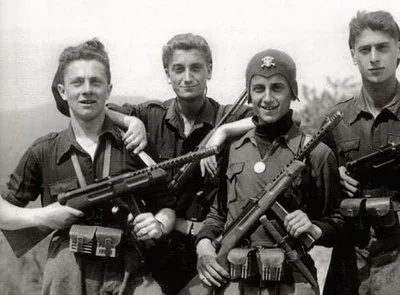 Gasoline bomb with road flare on a wine bottle. North Africa.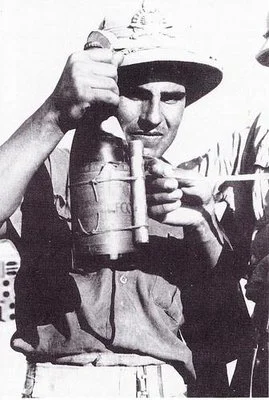 Case of "red devil" grenades made by Breda. North Africa.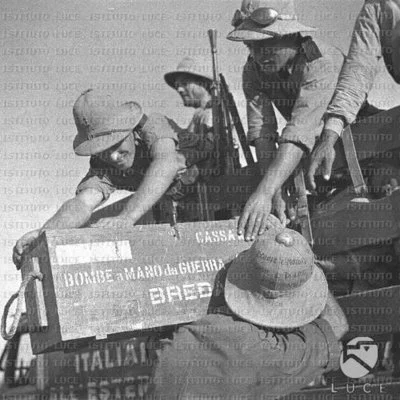 Training with a 2 man torpedo
Right wing anti-partisan guerillas. Notice the variety of equipment. Ammo supply for the STG-44 had to be problematic
Captured Soviet gun with bactrain "ammo humpers"
Mother Russia is a muddy mother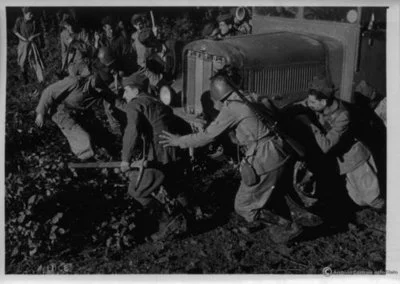 Field expedient added sandbag "armor". Rommel was quoted saying, "It would curl one's hair to see the equipment with which the Duce sent his men into battle." These were the best tanks Italy had.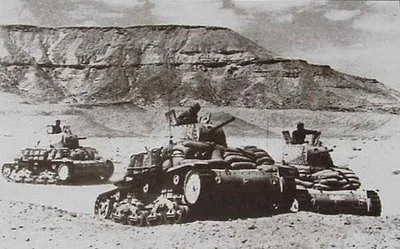 View of an Italian Stuka - from another Italian Stuka
Different view of an Italian stuka. Italy received as many as 108 of them from Hitler.