Joined

Apr 13, 2021
Messages

6
Points

33
Hello folks!
I'm originally from the rural parts of Co. Down, N. Ireland, and I'm currently studying outside of the Kingdom of Mourne at the moment. Trying to get some 'big brain time'.
Although I've never been in the security forces or military I was exposed to it from a pretty early age. Seeing Chinooks landing in the field close to the house on the farmland was quite exciting when you're a little kid. As I got older, got exposed to some of the atrocities first hand (unfortunately), and read more into the conflict that I grew up in you realise it was very complex and often grisly.
I did do a fair bit of full bore shooting in the Ulster Rifles Association (rifles and pistols of various calibres) and a few years later tried to mix this with training to become a technical advisor in firearms in the film and tv industry (I used to do freelance work as a boom op and help with some AV projects). I've completed a couple of Specialist Performance and Technical courses but that's on hold for now.
Sorry bit of a ramble there but hard to write it up concisely on a forum post.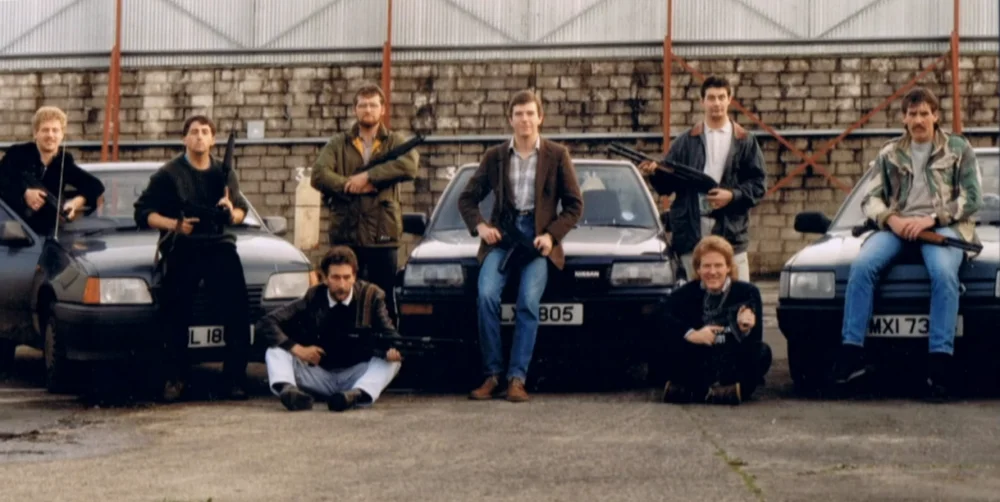 Image of the covert Force Research Unit (FRU), Northern Ireland. This photo was possibly taken at Theipval barracks, Lisburn, Co. Antrim around the mid-1980s - some members look like heavily armed college professors. Photo credit unknown.
Thanks again for letting me join and hopefully I can contribute something of value!
Steve