Mi Field Marshall
MI.Net Member
TAARB
Joined

Mar 7, 2018
Messages

3,304
Points

348
I seem to be posting a lot of photos related to Austro-Hungarian armed forces in WWI on Facebook, so I'll share some of them with you, guys.
A rare photo of the equally rare Austro-Hungarian 'Romfell' armored car. Very few (possibly only no more than two) of these vehicles were made.




Panzer Auto 1 (aka Junovicz Armored Car) in 1916. The first three Junovicz cars were built on Fiat 40 PS truck chassis and only 5 were made in total. Note the Vickers Guns - probably captured from the Italians.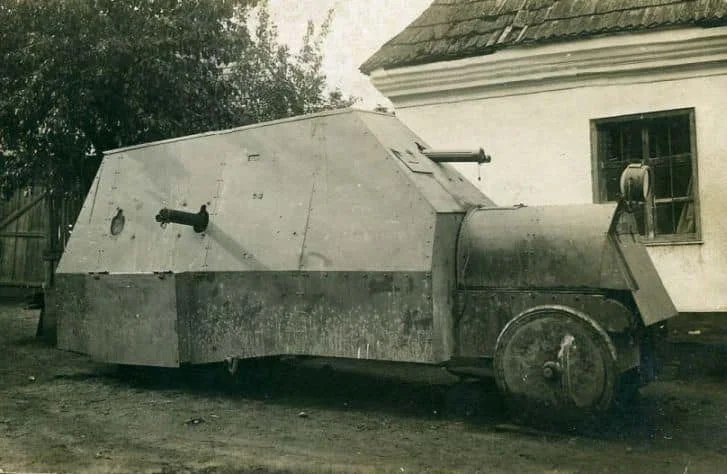 Two Austro-Hungarian soldiers inspect an abandoned Russian Lanchester 4×2 Armoured Car in Galicia, Probably 1916. Note the gun shields and the small cupola on the turret, unique to the vehicles delivered to the Russian Imperial Army.




An Austin Armored Car built in Britain, shipped to Russia and used on the Eastern Front, then captured by the Austro-Hungarians and sent to the Italian Front.