Super Moderator
Staff member
Super Moderator
TAARB
Joined

Apr 2, 2017
Messages

35,655
Points

458
Japanese WWII Type 89 tank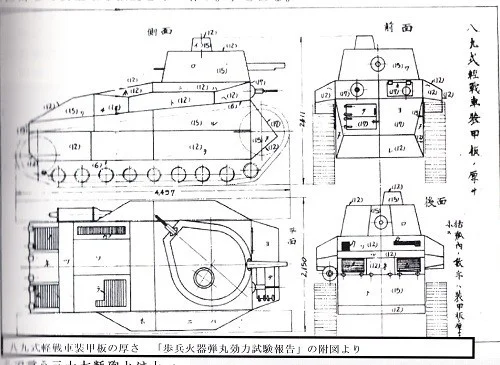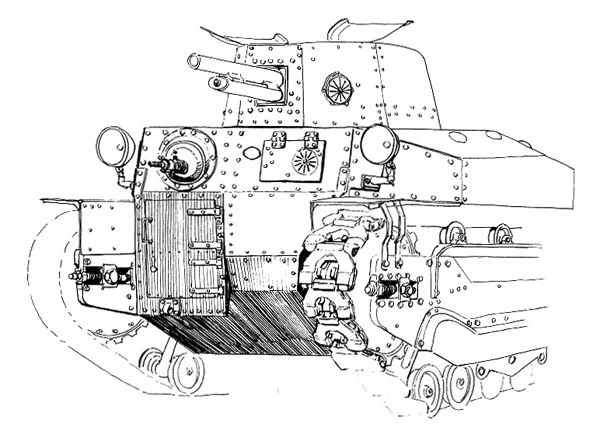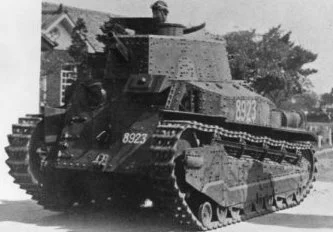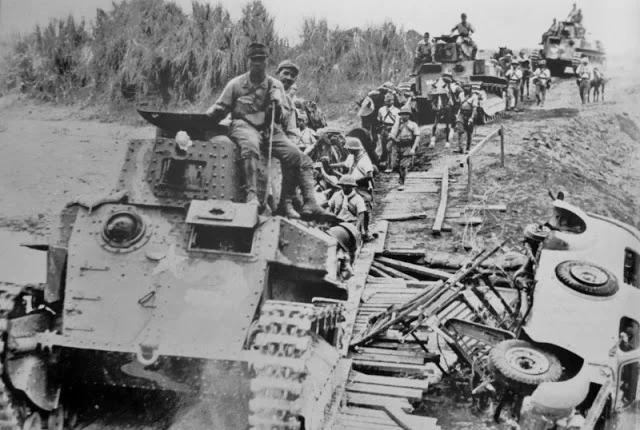 The
Type 89 medium tank I-Go
(八九式中戦車 イ号
Hachikyū-shiki chū-sensha I-gō
) was a
medium tank
used by the
Imperial Japanese Army
from 1932 to 1942 in combat operations of the
Second Sino-Japanese War
, at
Khalkhin Gol
against the
Soviet Union
, and in the
Second World War
. The Type 89B model was the world's first mass-produced
diesel engine
tank.
[3]
The tank was armed with a short-barrel 57 mm cannon for knocking out
pillboxes
and masonry fortifications, and proved effective in campaigns in
Manchuria
and
China
, as the
Chinese
National Revolutionary Army
had only three tank battalions to oppose them, which consisted primarily of
Vickers
export models,
German
Panzer Is
, and
Italian
CV33
tankettes
.
[4]
The Type 89 was a 1920s design medium tank, built to support the infantry, and thus lacked the armor or armament of 1940s generation Allied armor; it was regarded as obsolete by the time of the 1939 battles of Khalkhin Gol, against the
Soviet Union
.
[5]
The code designation "I-Go" comes from the
katakana
letter [イ] for "first" and the
kanji
[号] for "number". The designation is also transliterated
Chi-Ro
and sometimes "Yi-Go".