Zeno's Warbird Video Drive-In Big January 2017 Newsletter
Hello World War 2 & jet aircraft fans --
You are invited to drop by Zeno's Warbird Video Drive-In
http://zenoswarbirdvideos.com/
to view our January 2017 selection of eight exciting films streaming over the Web in broadband with two premieres!
As always, all of the videos showing on our web site are for your free viewing pleasure. Please help "spread the word" by liking us on Facebook!
Now showing in January "At the Matinee" at Zeno's Drive-In Free admission!
http://www.zenoswarbirdvideos.com/MATINEE.html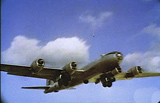 The Last Bomb Restored NEW B-29s & P-51s Attack Japan with complete digital image restoration! "The Last Bomb" vividly documents one of the almost forgotten chapters of World War II: the long range B-29 Superfortress bombing raids on Japan. I've done a scene by scene restoration of this classic film. Launched from hard won Pacific islands, these missions were over 3,000 miles round trip and could take 12 hours or more to complete. As an added bonus, there's plenty of spectacular gun camera footage taken by escorting P-51 Mustangs ranging over southern Japan seeking targets of opportunity in the air and on the deck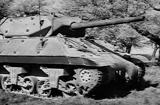 * M10 Tank Destroyer NEW The M10 Tank Destroyer was the US Army's advanced successor to the half track based T12/M3 and saw action on all fronts in World War 2. Based on a M4 Sherman Tank chassis, it mounted a high velocity 3' (75mm) gun. It featured an open topped turret and with a top speed of 32 mph, was designed for the Army's "shoot & scoot" anti-tank tactics, not for slugging it out toe to toe with enemy heavy armor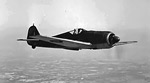 * German World War 2 Newsreels King Tigers, Winter War, FW 190s & more Highlights include: JU-87 Stukas attack Warsaw, 3rd Panzer Army's Winter defense of Vitebsk, FW 190 dive bombers operate on the Eastern Front, Marder one man torpedo craft, 15th Panzer Grenadier (including Mark V Panther tanks) counter attacks the Americans at Luneville, Panzerkamphwagen VI "Tiger IIs" and much more.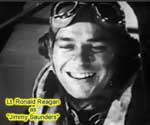 * Recognition of The Japanese Zero Fighter Lieutenant Jimmy Saunders (Ronald Reagan) learns how to tell a US P-40 from a Japanese A6M Zero fighter the hard way. (That's a very angry Craig Stevens aka "Peter Gunn" on the receiving end.) Contains plenty of interesting info about what US pilots were told about Japan's most produced and feared fighter and how to spot it. Includes rare footage of a captured Zero doing spectacular aerobatics.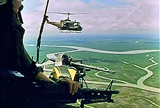 * Huey in a Helicopter War in Vietnam This film was produced by Bell Aircraft to show the essential part played of their "Huey" UH-1 Iroquois Helicopter in nine different of rolls, including recon & fire direction, transport & supply, a variety of assault gunships configurations and medical evacuations. The film uses dramatic combat footage to illustrate the theory, tactics and practice of Huey operations, including from the cockpit views of airborne assaults and the establish and development of LZ's in Vietnam.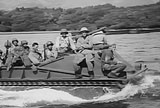 Attack! The Battle for New Britain Stage two of the isolation and reduction of the Japanese fortress of Rabaul was the seizure of key bases at the opposite (Western) end of the 370-mile long island of New Britain, cutting enemy supply lines and providing advance airfields for continuing attacks on the stronghold. You'll see all aspects of the invasion, including planning, training, air attacks, amphibious assaults, and the intense jungle fighting to secure objectives. And there's more of those exciting low level B-25 strikes!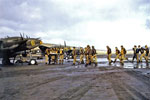 * John Huston's Report from the Aleutians Starting on June 3, 1942, 6 months after Pearl Harbor, a small Japanese force occupied US territory on the Alaskan islands of Attu and Kiska in the Aleutian chain. It took US Forces a year to dislodge them under harsh arctic conditions. Rare early war color footage includes P-39 Airacobras, the first operational deployment of P-38E Lightning fighters, B-25 Mitchells, Navy PBYs and some of the first missions flown by B-24 Liberator bombers by US forces.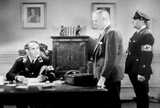 * John Ford's "Under Cover" How to operate behind enemy lines This is the first film ever made on how to be a spy in enemy territory produced by a secret intelligence service to train their own agents. And it's not everyday I discover a virtually unknown feature film by an Oscar Winning director, let alone one that contains his only speaking role in a talking picture. Hollywood legend John Ford directed this training film during World War 2 on the art of espionage for the O.S.S (Office of Strategic Services, forerunner of the C.I.A) and plays a cameo role as a secret intelligence officer.
We also show 1940-45 vintage WWII Army & Navy films and pilot's manuals on how to fly the F4U, F6F, P-38, P-39, P-40, P-47, P-51, P-61, TBF/TBM, AT-6/SNJ, B-17, B-24, B-25, A-20, A-26, B-26, B-29, and Stearman N2S. Alert! - don't miss the F-86, B-47 & B-58!
Zeno
Zeno's Warbird Video Drive-In
World War II Aviation Videos Playing Online 24/7
Zeno's Flight Shop DVD Store
http://www.zenosflightshop.com/
World's Largest selection of WW2 & vintage jet videos. Your DVD purchases make all this possible!
Videos: P-51s & B-29s Strike Japan, M10 Tank Destroyer, Zekes, Hueys, Spies & more