Zeno's Warbird Video Drive-In Big March Newsletter--
Hello World War 2 & jet aircraft fans --
You are invited to drop by Zeno's Warbird Video Drive-In
http://www.zenoswarbirdvideos.com
to view our March 2017 selection of eight exciting films streaming over the Web in broadband with two premieres!
As always, all of the videos showing on our web site are for your free viewing pleasure. Please help "spread the word" by liking us on Facebook. Your DVD purchases at our video store help keep our web site healthy & growing.
Now showing in March "At the Matinee" at Zeno's Drive-In Free admission!
http://www.zenoswarbirdvideos.com/MATINEE.html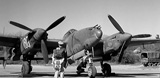 * P-38 Reconnaissance Pilot starring William Holden (Newly restored Archival Print 3/2017) Photo recon pilots (Photo Joes) had one of the riskiest, highest impact jobs in the war. Flying camera equipped, unarmed, and often unescorted aircraft -- in this case the Lockheed F-5, a "stripped down" P-38 -- pilots flew deep into enemy territory. "Reconnaissance Pilot" follows Packy Cummings from basic training to the skies over New Guinea. Starring William Holden.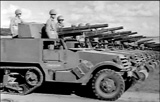 * M3 Motor Gun Carriage Tank Destroyer NEW The Army's first motorized tank destroyer was the T12/M3 Gun Motor Carriage, a modified M-3 half track with a 75mm M1897A4 gun mounted in the rear, an adaptation of the quick firing French 75. The idea of such a thinly armored vehicle facing armored tanks may seem insane today, but the Army's tank destroyer doctrine at the time was shoot and scoot, where fast moving anti-tank vehicles would harry the advance of enemy armor, shooting from covered positions, quickly retreating, and then repeating the process.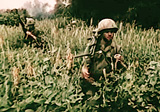 * The 101st Airborne Division in Vietnam NEW Restored ColorThe 1st Brigade 101st Airborne was deployed to Cam Ranh Bay Vietnam in July, 1965, Their first task was to secure ground for the establishment of a base camp for the 1st Air Cavalry Division near Ahn Khe in the Central Highlands. They then moved in 1966 to their own base of operations in Phan Rang on the coast for operations Van Buren & Harrison securing the strategically important rice growing area around Tuy Hoa from VC control.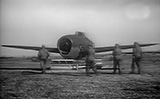 *Field Assembly of P-47 Thunderbolt This truly remarkable step-by-step training film shows how a ground support crew of fifty men could assemble a P-47 in a field using nothing more than muscle, unpowered hand tools, and pieces of the shipping crate it came in. We're talking nothing more than hammers, wrenches and bicycle pumps!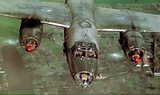 *White Tailed Marauders: 323rd BG B-26s in Color. Exclusive Original Production Rare color film of B-26 Marauders in action in the Spring of 1945. See the 453rd, 454th, 455th, and 455th Bomb Squadrons operating against Germany from their base in Laon, France. All color footage really brings this bygone era startlingly back to life. Where possible, individual aircraft and their crews are identified. Special treats include escorting P-38s and a round trip mission. A must for Marauder fans everywhere.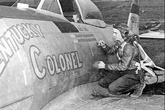 *9th AF 362nd Fighter Group P-47 Thunderbolts In Action I produced this original documentary from dark, faded silent gun camera film footage from the Spring of 1945 over Germany. I've been able to restore it using digital technology. I've added additional info about the pilots and planes and added real P-47 Thunderbolt sound effects. Featured pilots from the 362nd FG are Alvin Lieberman, Robert A Jackson and the legendary Wilfred Crutchfield, flying his P-47 "Kentucky Colonel," attacking a wide variety of ground targets in March, 1945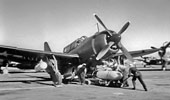 *US Navy Aerial torpedo Attack Every once in a while, a previously unknown film comes out of the past that raises the curtain on a forgotten chapter of military history. This film does just that, illuminating the science of naval aerial torpedo attacks. Originally developed to educate pilots about newly developed torpedoes that could be dropped from higher (and therefore less vulnerable) altitudes and speeds, the film also gives a through grounding in torpedo attacks in general.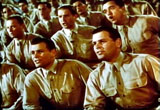 *This is the Army - Academy Award Winner - Restored Color Surviving copies of this rousing Academy Award winning Irving Berlin musical are dark with color shifts, so I did what I could restore it to its original Technicolor glory using digital technology. A great example of the kind of the buoyant Hollywood musical shown at home & to troops around the World in the midst of World War 2. Directed by Michael Curtiz, it features an all star musical cast headed by George Murphy, aided by Ronald Reagan, with a long list of memorable tunes that will have you singing them after it's over.
We also show 1940-45 vintage WWII Army & Navy films and pilot's manuals on how to fly the F4U, F6F, P-38, P-39, P-40, P-47, P-51, P-61, TBF/TBM, AT-6/SNJ, B-17, B-24, B-25, A-20, A-26, B-26, B-29, and Stearman N2S. Alert! - don't miss the F-86, B-47 & B-58!
Zeno
Zeno's Warbird Video Drive-In
World War II Aviation Videos Playing Online 24/7
Zeno's Flight Shop DVD Store
http://www.zenosflightshop.com/
World's Largest selection of WW2 & vintage jet videos. Your DVD purchases make all this possible!
Videos: P-38 Recon, P-47s Attack, 101st AB, M3 Tank destroyer, USN Aerial Torpedoes, B-26s