Super Moderator
Staff member
Super Moderator
TAARB
Joined

Apr 2, 2017
Messages

33,798
Points

458
Zumwalt class destroyer USS Zumwalt (DDG-1000) in dry dock
USS Arlington (LPD 24) arrives in New York, November 9, 2022 for Veterans Day Week.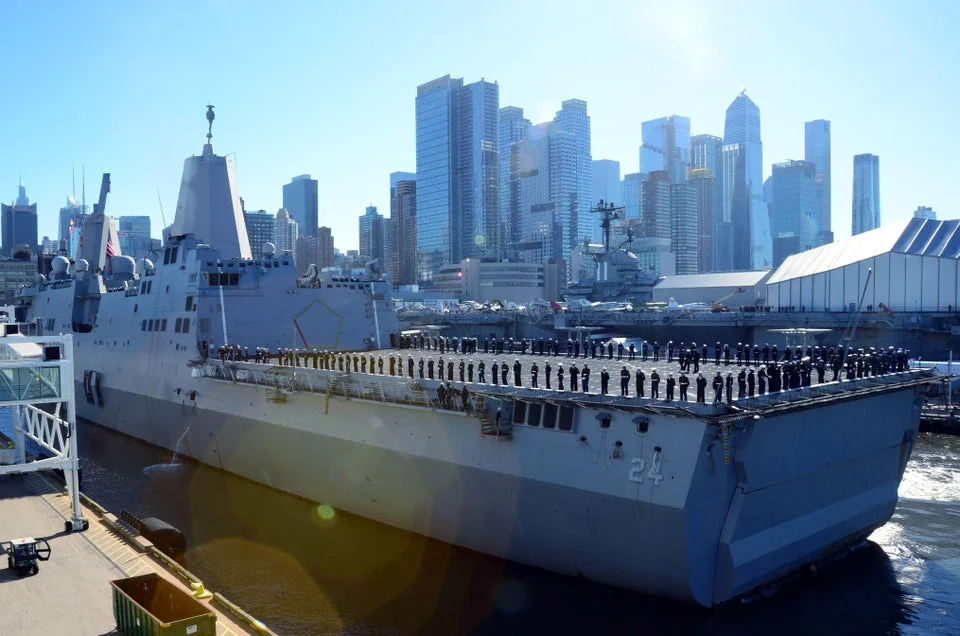 USS Paul Ignatius (DDG 117) Conducts CIWS Shoot Nov. 12, 2022
TASMAN SEA (Nov. 13, 2022) Sailors load ammunition into a close-in weapon system (CIWS) aboard amphibious assault carrier USS Tripoli (LHA 7).
USS Benfold (DDG 65) from the hangar of USS Ronald Reagan (CVN 76) in the Philippine Sea, Nov. 16.