Mi Sergeant
MI.Net Member
Joined

May 30, 2009
Messages

113
Points

68
A while back I purchased this Tamiya ChTZ T34/43 on sale at Squadron Mail Order.
The kit went together well with only some minor filling and seam removal required ... the fuel tanks being the worse assemblies in the whole kit.
I determined to build this kit straight "Out of the Box" and have so far .... except for the addition of a styrene rod antennae which may or may not stay, I've yet to decide.
I use cheap ($1.00 / 4 oz. bottle) craft acrylics and mix my own colors. I have been doing this for the past several years and find that the resulting finish is as good as anything I ever bought pre-mixed, if handled properly. I use regular rubbing alcohol to thin it for my airbrush and as you can see, get a pretty good flat finish out of it.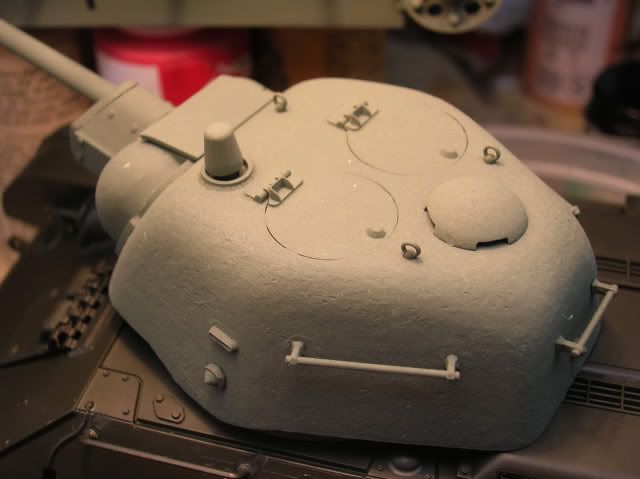 I wasn't happy at all with that first mix, so re-formulating with the addition of some bright leaf green, I came pretty close on the second try -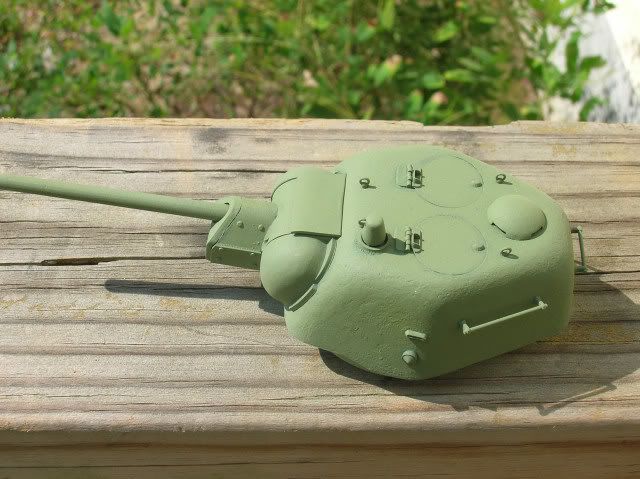 This particular T34 has a fairly narrow white, air recognition stripe atop the turret and this was achieved via 3M painter's "No stick" tape as a stencil, masking off the remaining surface and spraying three layers of really thin white -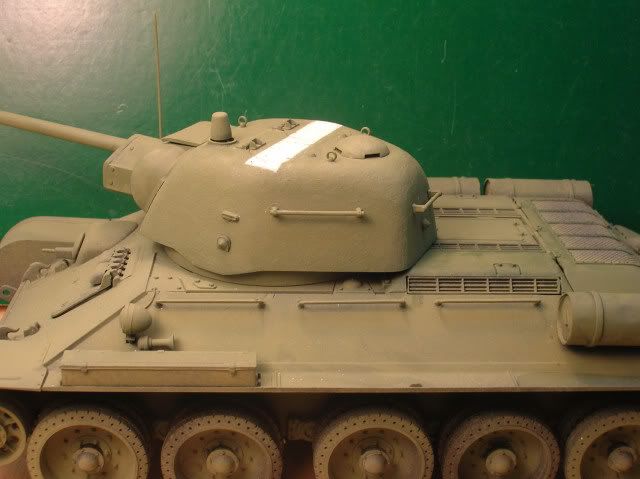 As you can see, I pre-shaded the engine deck area and rear plate with some thin, brushed on black paint. This should facilitate the final shading process in this area -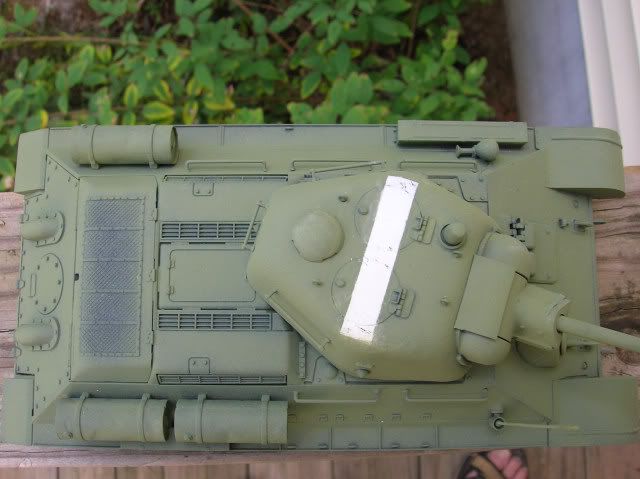 I took the point of my #11 Exacto blade and "Chipped" the recognition band around the hatches and randomly here and there. A very light wash of dark green was applied over the stripe to simulate the tanks base coat showing through wear spots. Finally, I reapplied some white via brush in between the chips to accentuate the original white color.
This project just kind of popped up out of nowhere - I'll be interested myself to see where it goes.
rb